Rising 771 feet above Public Square in Downtown Cleveland, the Terminal Tower is one of the most recognizable buildings in Cleveland's skyline. Built during the Skyscraper Boom of the 1920s and 30s, the Terminal Tower once held the record of the second-tallest building in the world at 771 feet.
One thing you might not know is there's an observation "deck" on the 42nd floor available for visitors to take in the sweeping 360° view of downtown Cleveland. During the spring & summer months (& sometimes winter!), you can purchase tickets to take the two elevator adventure up to see the stunning birds eye view of both the city & Lake Erie.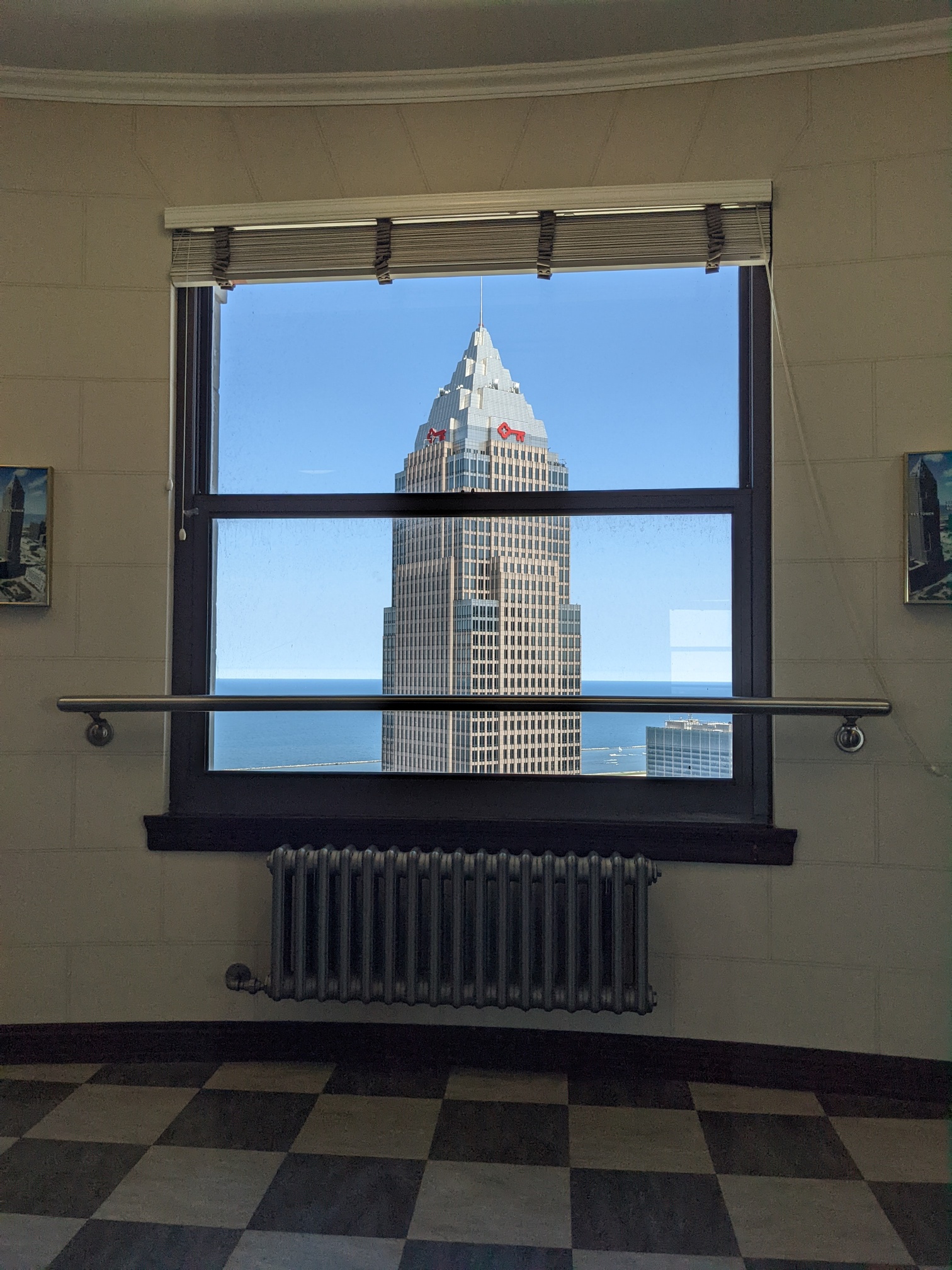 KNOW BEFORE YOU GO:
Tickets can ONLY be purchased online through this Eventbrite link
Tickets are NOT sold on-site or in-person
The cost of one ticket is $5.00 + a $1.27 ticket fee
Tickets are only available on Saturday & Sundays
This is a self-guided tour – you will be only be guided through two different elevators to make the trek up to the 42nd floor but then you have free range to enjoy the views
The Eventbrite link says to limit yourself to 15 minutes; however, it is closer to 30 minutes – tickets are sold in 30 minute increments
There is no outdoor element despite it being called a "deck" – these are views from inside
This is a small space – they limit the amount of people in each time slot as well as the elevators
If the Eventbrite link says "event ended," that means the Observation Deck is currently closed.
Be sure to arrive at your scheduled time
Check in at the information desk from the Public Square entrance
The full schedule varies but as of writing this, there are tickets available through the end of May.
Related articles: