The West Side will be celebrating a much-loved Latin American cultural tradition on Saturday, November 2nd in the Detroit Shoreway. This is the 15th year that Cleveland Public Theatre and Dia de Muertos Ohio have hosted the event. It's free and fun for all ages and goes from 11 am to 10 pm.  The event includes face painting for participants in the afternoon parade, pan de muerto (the traditional Day of the Dead bread), craft workshops, and holiday vendors. At 3:30 pm, a community procession of "Skulls & Skeletons" will go along Detroit Avenue starting at Cleveland Public Theatre. The festivities will continue with live music and performances, Latin food, visual art exhibits, and a DJ to cap off the evening. This time-honored tradition of honoring the ancestors includes a colorful display of altars (ofrendas or retablos) created by local artists, as well as a main altar which will be created by the community. For more information on this event and to register, go to https://www.dscdo.org/event-calendar/2019/11/2/da-de-muertos
What Is Dia de los Muertos?
The Día de los Muertos holiday has its origins in the Aztec rituals and other indigenous tribes of Latin America. The purpose of the day is to honor one's ancestors and commemorate beloved ones who have passed. For the Aztecs and others with similar beliefs, honoring and calling upon the ancestors included harvest festivities, and gathering family to remember past family and friends with fondness and happy memories.
 Traditional arts, flowers, food, music, and dance, are all part of the cultural tradition, as are altars (ofrendas). Elements of the earth (salt), wind (cut paper decorations, papeles picados), fire (candles), and water are among the items included on some altars as well as photos and personal items of loved ones passed.
The image of Catrina, the traditional "Lady of the Dead" goddess of the Aztecs, is a smiling skeleton. For the Aztecs, skulls symbolized new life. In the celebration, skulls (calaveras) and skeletons (catrinas) are bright and colorful. The celebration is also about enjoying a higher level of consciousness and living life to the fullest.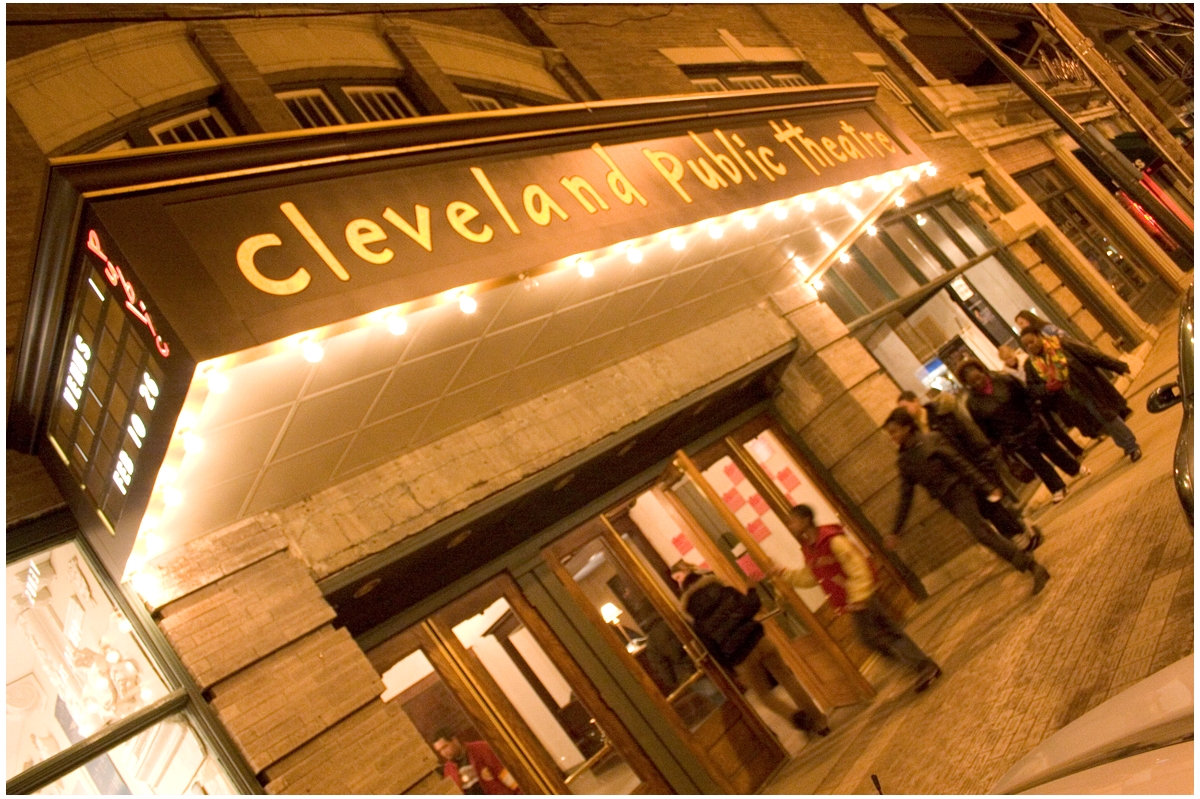 About the Cleveland Public Theatre
Founded in 1981 by James Levin, the mission of CPT is to "raise consciousness and nurture compassion through groundbreaking performances and life-changing education programs." And they do just that. Each year, they engage thousands of students and community members in opportunities to experience change through art. From their website, it states that their programs "enhance academic achievement and teach job skills, compassion, mindfulness, and community pride. Original productions, created by participants, are performed in public parks, treatment centers, shelters, prisons, universities, and juvenile detention centers, and attended by 15,000 community members."
CPT is an incubator for work by local artists. It draws diverse audiences. It engages socially relevant and current topics while paying homage in new and creative ways to classic works.  CPT is an experimental theatre, where freedom of creative expression is celebrated and honored. It is one of the reasons why we love the West Side. For more information about performances and programs, go to https://www.cptonline.org/