Where are you originally from?
I was born in Austin, TX but my dad was military so we bounced around A LOT. Delaware, Virginia, Georgia, Florida, Texas, Illinois, and now Ohio. 
Where did you go to school, background & what's your current profession?
I went to Pensacola State College for Nursing, only to find that I wasn't passionate about the work. I dropped out and started Cleveland Vibes less than a year later. I now do social media marketing and consulting in addition to being at home with my two children, full time. 
Where do you live today and how long have you lived in this area?
We bought a house in Lakewood, OH about two years ago and are loving the area and community. 
How many children do you have & what are their ages?
I have two children, Kit (3) and Rosie (2 months).
What's your favorite things about NE Ohio?
Where to begin? The community has been my favorite part of my experience here. Clevelanders are such a welcoming + friendly group of people. Also, really enjoying having access to a city lifestyle but with a small town feel. Lastly, THE FOOD. New restaurants are opening every day and I am taking full advantage. 
What's one thing people would be surprised to know about you?
My job requires a lot of social interaction but to be honest, I'm somewhat of an introvert. My favorite nights are usually spent on my front porch with my husband and a bottle of wine. 
Please tell us about Cleveland Vibes!  Why did you start it and how did you know this is what you wanted to do?  
Cleveland Vibes is a digital media brand dedicated to improving the lives of Clevelanders by connecting locals to their city + to one another. We do this by casting a light on the brilliant work local businesses, non–profits, creatives, philanthropists, and makers are doing through social media partnerships and the hosting of events. When I started, it was actually a culmination of all of my favorite hobbies. I love photography, event planning, marketing and using my creativity to the fullest. When I moved to Cleveland, I recognized a gap in the market for this kind of service ( a blog/Instagram that highlighted Cleveland's best). We didn't know when we started that it would turn into a business, but now we regularly have businesses inquire with us to learn about social media and how to market to a local audience.
How did you grow awareness of your brand?   
Through social media, hosting events, and our website. 
What's your proudest accomplishment?
I feel most proud when small business owners thank me for helping grow their business. Everyone starting out needs to be seen but they don't always have the finances or following to be noticed on a local level. We give them a platform to do this. We hear success stories all the time about people who get the kick start they need to grow their business. This is what fuels us. 
What was your biggest failure?
Once we partnered with a company that didn't match or align with our brand. The experience yielded in poor results for our client and we learned to trust our gut and only work with people we feel suit our main demographic.
What's the one thing you're most passionate about?
I'm most passionate about my children. I love my business, but I do it all for them. When I first started it was all because I knew I would be able to do this from home and on my own schedule – I know how precious these years are and I don't want to miss out on them. 
Can you give us one pearl of wisdom, the one thing you wish more people knew?
I wish everyone would realize that there is no reason to be competitive with each other. We should all be kind and work together. We all have a common goal and often times the people you think you're competing against are often your greatest resources. 
What is the biggest resource you have used to help make your blog & Instagram so successful?  
I use an app (Preview) that helps me plan my grid and posts. Everyone pays a lot of attention to each individual post, but the grid view is actually the most important for securing followers. It's the first thing people see when they click on your page so when you view your posts all together it should look like one big piece of art. 
How do you juggle being a working mom?
I don't? I feel like I'm failing at everything at all times. My work is taking away from my children and my children are taking away from my work. It's all a balance but sometimes you can't do it all, and I've learned to be okay with that. 
Where do you hope to be in 10 years? 
I'd like to have my own office and team of creative employees downtown. I could see us covering live events, blogging daily, having a presence on more platforms, hosting bigger events, and maybe even selling merchandise? I don't know exactly what the future holds, but I know I'm excited for it. 
If you could tell your younger self something, what would it be?  
To pay closer to attention to the things I'm drawn to – the parts of me that I had written off as silly or frivolous. These are the things that God gifted me with for a purpose bigger than myself – that He's done this for every one of us. 
What's the best payoff about working for yourself?
Being able to say no. I don't like saying it, but I love having the flexibility to travel when I want. I love that I can always stop for play time – it keeps me feeling creative. 
Advice or resources for someone who wants to blog but doesn't know where to start?    
Stop waiting, you'll NEVER feel ready. You'll figure it out as you go. If you are passionate about it, chances are that others are too. 
What have you found rewarding thing about having your blog that was unexpected?  
Making friends with other creatives – internet friends are R E A L. 
Is there anyone special you'd like to thank for helping you through parenthood?
My husband. He is the rock in our family. I wouldn't have my beautiful children or my business without his support. We're also surrounded by an amazing group of friends, and are blessed have my in-laws nearby who are always willing to lend a hand. It truly does take a village!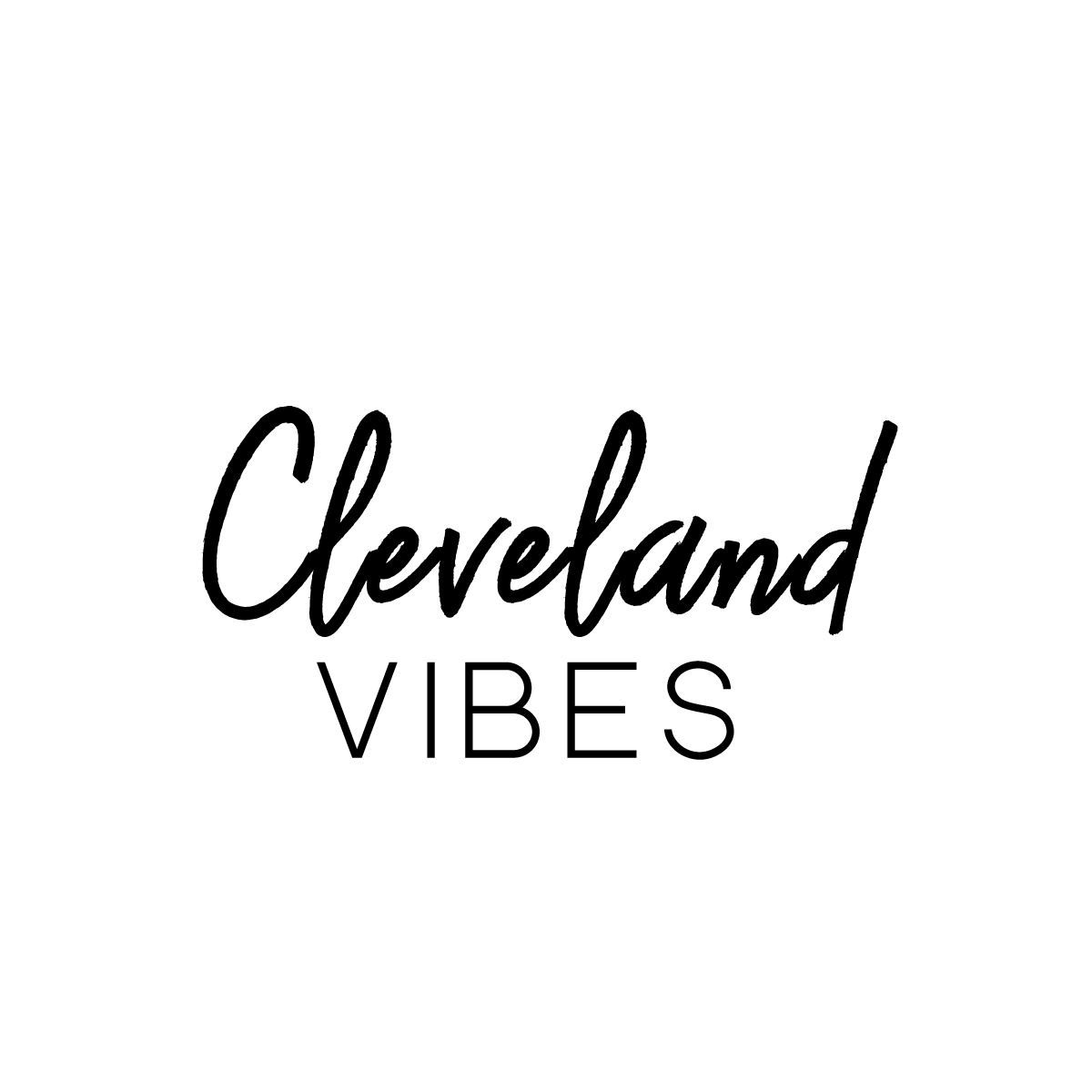 Follow Katie & her husband, Kyle on all of their Cleveland adventures!
Blog:  www.clevelandvibes.com
Instagram:  https://www.instagram.com/clevelandvibes/