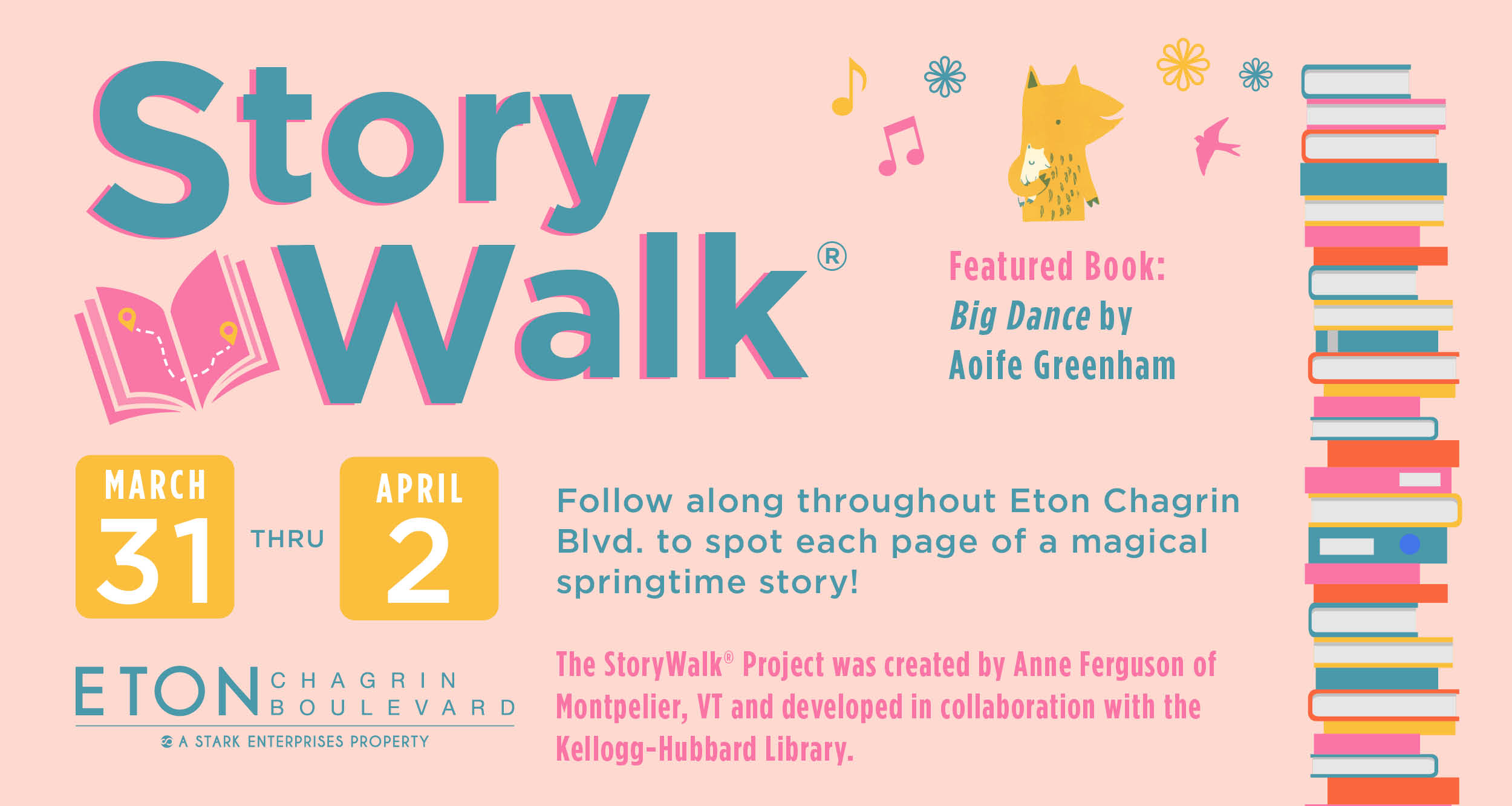 Step into spring by going on a reading adventure with our StoryWalk®. Stroll throughout Eton Chagrin Boulevard while enjoying a magical springtime story, with a page of each book in different store front windows.
Starting Friday morning, families are invited to dive into a magical story as they stroll inside and outside the property, all weekend long. The featured book will be "Big Dance" by Aoife Greenham. Shop, dine and spot a new page of the story along the way. With the newly launched DORA (Designated Outdoor Refreshment Area) at Eton Chagrin Boulevard, visitors can grab an adult beverage to enjoy as they make their way through the StoryWalk®.
The Easter Bunny will also join in on the fun for FREE photos inside The Atrium Lounge on Friday, March 31 from 4-6pm during Fabulous Friday. >> Learn More
The StoryWalk® Project was created by Anne Ferguson of Montpelier, VT and developed in collaboration with the Kellogg-Hubbard Library. Storywalk® is a registered service mark owned by Ms. Ferguson. Created in 2007, StoryWalk® began as a way to engage families in physical activity together. It has spread to all 50 states and 12 foreign countries.